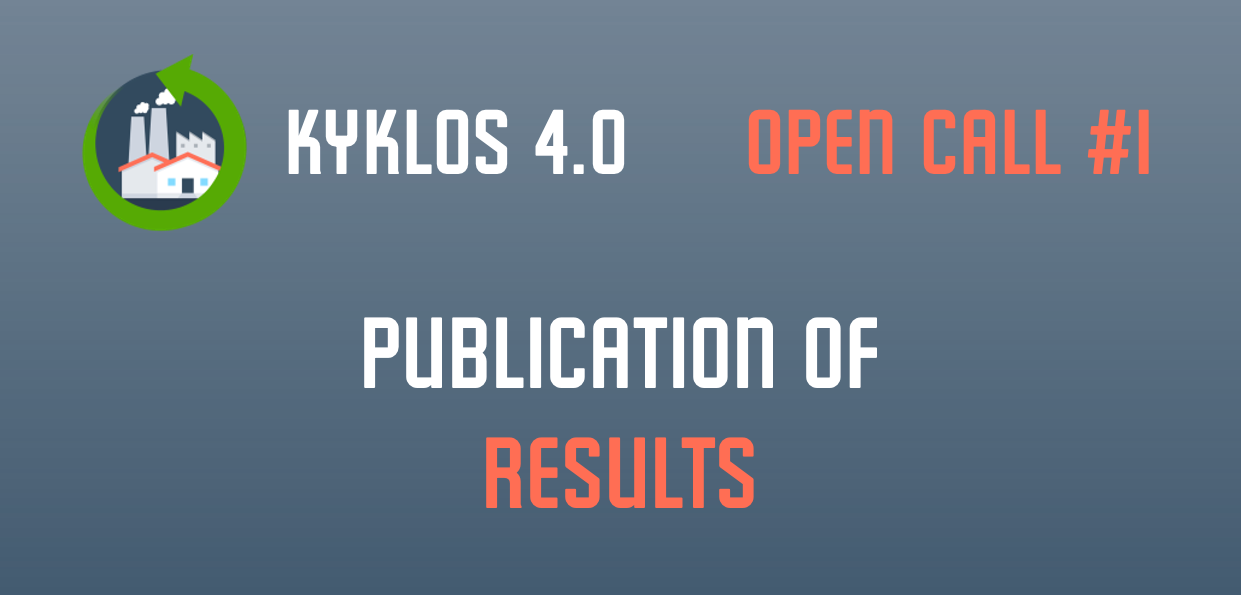 15 Oct

KYKLOS4.0 – Open Call #1 results announced

The objective of the KYKLOS 4.0 – Open Call #1 aimed to attract and fund SME-led consortia of up to three entities for the development of innovative solutions to improve digital manufacturing processes.

These solutions – to be delivered through experiments in a pilot location provided by one of the partners – are expected to demonstrate a high innovation potential and be ready to explore commercialisation opportunities by the end of the experiment period.

The open call was launched on 1 April 2021 and closed on 30 June 2021.

The open call was published on the KYKLOS 4.0 website and on the Horizon 2020 Participants Portal.

In total, 47 proposals were submitted to the open call from 30 countries. 7 proposals will receive funding for a total amount of € 830,861.00.

Following a review of the proposals, KYKLOS 4.0 is happy to announce the winners:
ADME | Smasp Redes Profesionales Sl (Spain); Favoritanswer Lda. (Portugal) | €107,188.00
BEERc02 | DunavNET (Serbia), Magnus Kraft (Serbia), Inosens (Serbia) | €107,188.00
D4CM | Ce.S.I. Centro Studi Industriali (Italy), Pama Spa (Italy) | €119,700.00
DREAM | Kitenergy Srl (Italy), Scorta Srl (Italy) | €114,065.00
EFIM-Food | Elliot Cloud S.L. (Spain), Vega Pelayo S.L. (Spain) | €120,000.00
METALICA | Synelixis Solutions S.A. (Greece), EKSO S.r.l. (Italy) | €119,595.00
PET-Circle | TTS srl (Italy), GR3N SA (Switzerland) | €117,313.00
KYKLOS 4.0 thanks all applicants who submitted their proposals.
More information on each of the proposals will be feature on the website soon.