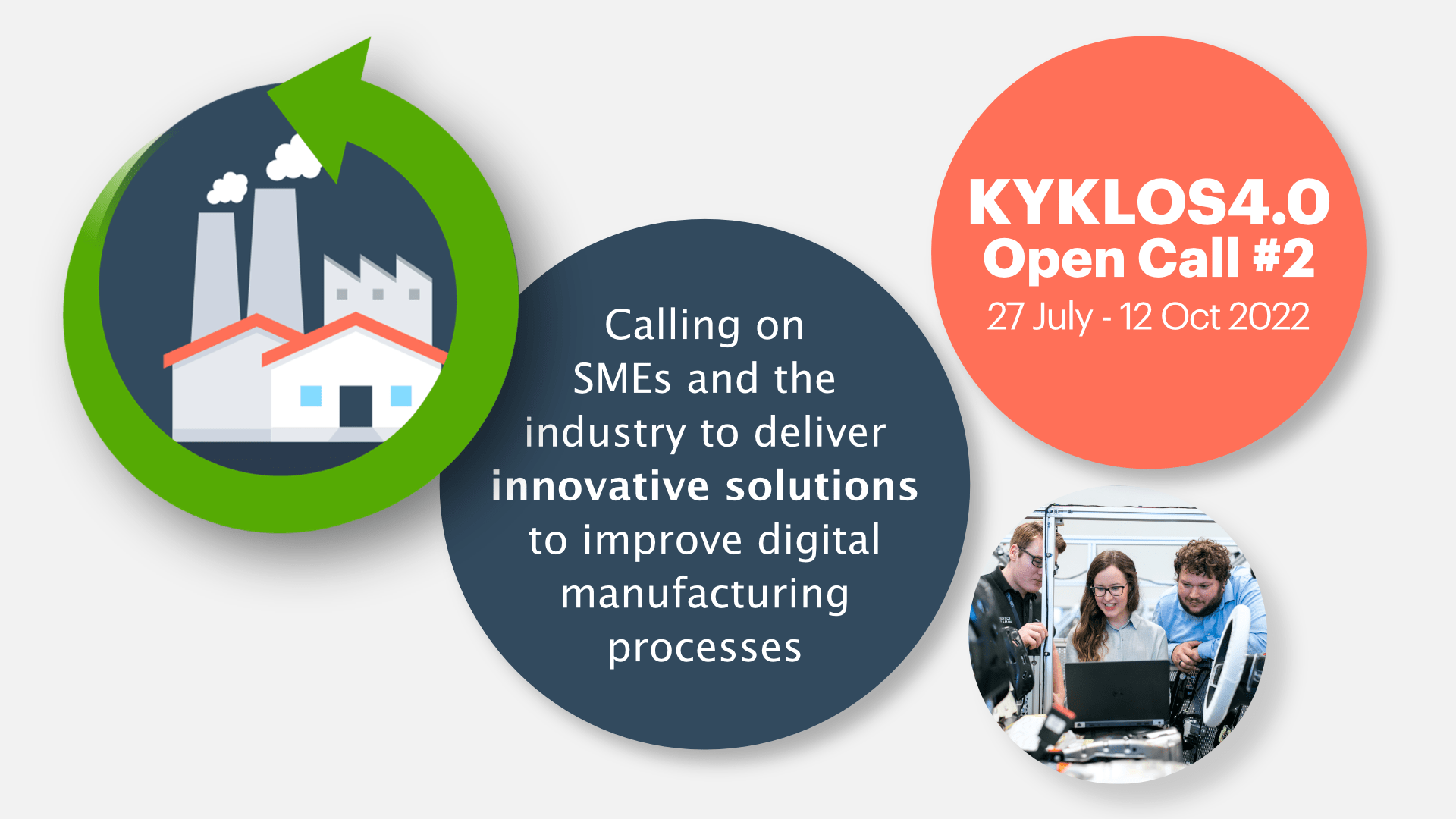 27 Jul

KYKLOS 4.0 – Open Call #2 launched

The KYKLOS 4.0 – Open Call #2 has officially launched (27 July 2022) and is now accepting applications until 12 October 2022 (17h00 CEST).

The open call aims to fund innovative solutions that will ultimately improve digital manufacturing processes. Specifically, the open call invites proposals  for the development of an innovative solution(s) for a manufacturing scenario in which they will have to carry out a pilot experiment in a manufacturing environment. The defined scenario must be addressed by developing a solution that adopts one or more services selected from the KYKLOS 4.0 platform, which should be integrated and validated as part of the defined experiment. The service(s) to be selected is aligned with one of the following five services sub-categories:
Personalised product specification
Optimisation of additive manufacturing design
Maintenance optimisation
Advanced support for production
Resource use monitoring and optimisation
The open call will fund a minimum of 14 proposals that can receive up to €150.000 in funding (for a consortium of 2-3 partners, led by an SME and including an industrial partner).
The projects will launch on 1 January 2023 and will run for 8 months divided into three stages: (1) Planning; (2) Implementation; (3) Commercialisation and Business Sustainability.
For detailed information and the documentation package visit the KYKLOS 4.0 – Open Call #2 page.