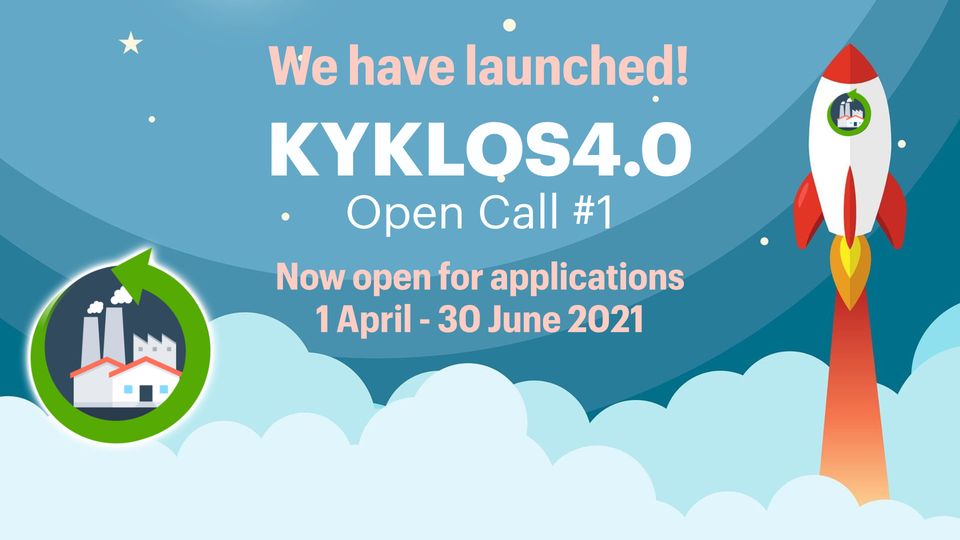 01 Apr

Applications are open for KYKLOS 4.0 OPEN CALL #1!

This is your opportunity to deliver innovation in the digital manufacturing domain and win up to €150.000 per project.

KYKLOS4.0 Open Call #1 | Applications open 1 April 2021 | Closing 30 June 2021 (17h00 CET).

For more information about the Open Call please click here.

To read out the press release please click here.