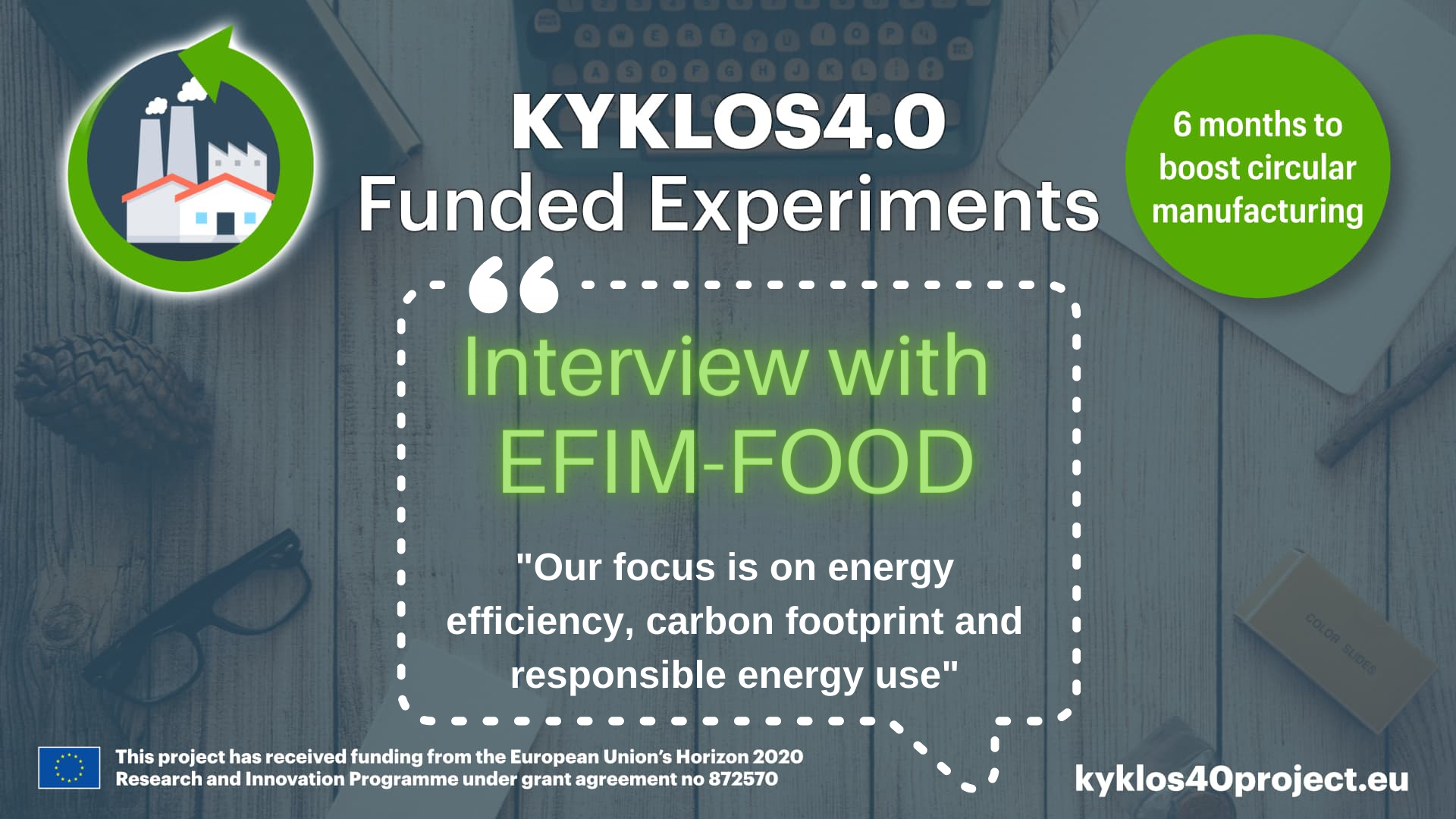 12 Apr

Interview with the EFIM-Food experiment

The KYKLOS4.0 Open Call #1 is funding seven experiments that are developing technological solutions of value for the manufacturing domain.

The project is releasing a series of interviews over the course of the coming weeks with the objective of promoting the work being implemented in these experiments and allowing our readers to understand potential uptake of the solutions being developed by them.

This is the fifth of seven interviews with the experiments funded under the open call. Today, we interview the EFIM-Food experiment.

* * * * *

Explain your project in one sentence.

EFIM-FOOD is all about efficiency, consumption reduction and environmental responsibility.

How is KYKLOS4.0 delivering value to your project?

KYKLOS4.0 facilitates data collection in the production process, so that information can be accessed in real time and just-in-time corrections can be made. With the support from KYKLOS4.0, EFIM–FOOD will also be able to digitise its processes and analyse data more efficiently. Thanks to this and in combination with the LCA system, we will be able to improve our goals in terms of efficiency, sustainability, and environmental impact.

How is your solution contributing to circular manufacturing?

Thanks to the digitalisation of our production process, we will be able to have more realistic estimates of our consumption and, for example, avoid unnecessary use of paper on production lines, minimize waste, shrinkage and product rejections.

Via our experiment, we aim to obtain energy consumption data to detect unjustified fluctuations and control energy leaks. Our focus is on energy efficiency, carbon footprint and responsible energy use.

How will your solution be replicated and used in other manufacturing environments?

The EFIM-FOOD solution will be used in the different phases of the production process of the second production line of Vega Pelayo, from the beginning of the line to the end of the packaging and palletising process.

We will control all the parameters throughout the process to avoid delays that generate product waste. As a result, we will be more efficient in the final packaging, i.e. avoiding product rejections at the end of the line that leads to a repackaging and inefficient use of labor.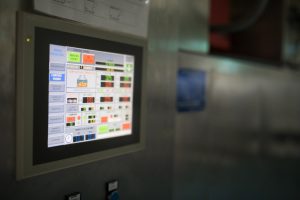 * * * * *
About the EFIM-Food project
The ELIOT-FOOD project – Elliot Cloud For Industrial Manufacturing of FOOD processing companies – is implemented by two partners from Spain: Elliot Cloud SL (Coordinator) and Vega Pelayo S.L.
Summary: The main objective of the project is to bring sustainability and circularity to traditional food processing companies via the use of advanced technologies like Internet of Things, Artificial Intelligence, Life Cycle Assessment tools and support decision systems.